Engineered Systems
Engineered systems refers to multi-storey residential, commercial and industrial applications. As every development is different, it is always best to contact us to discuss your individual project requirements.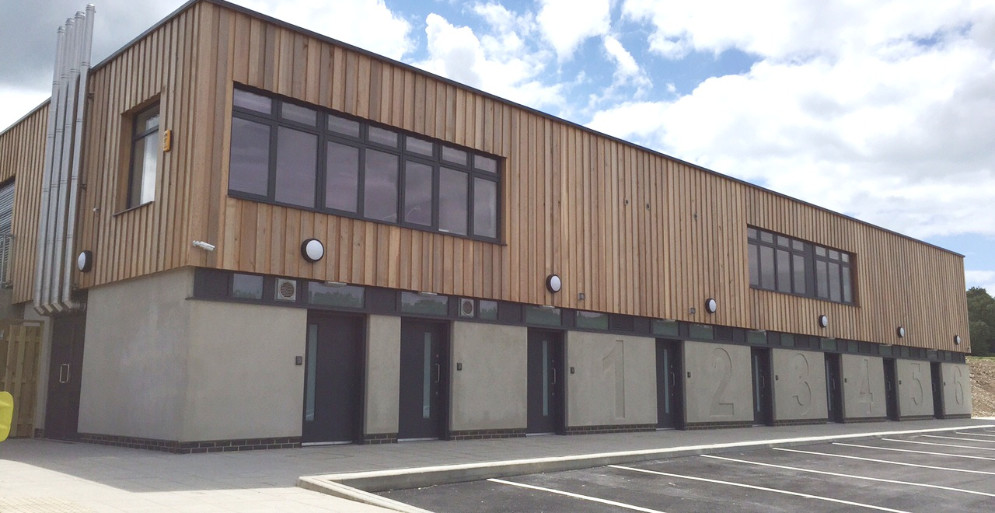 Multi-storey residential (flats and apartments)
Water heating is the second greatest energy cost in a building, second only to space heating. However, in multi-unit residential buildings, it is normally the largest and much of the waste water leaving these buildings carries with it valuable and recoverable heat energy.
A Power-Pipe can help to recover this heat and can reduce annual energy costs in multi-unit applications by between 20 to 40 percent a year.
Installing a Power-Pipe is ideal for flats and apartments. This is because its unique multi-coil design and 22mm and/or 28mm connections ensures ultra-low pressure loss. This allows multiple showers to be run off a single unit, without compromising the flow of the mains water supply.
Benefits of Power-Pipe in a multi-storey residential development
The Power-Pipe is very simple to install during new construction as it integrates with any plumbing system
Maintenance free
Mains water connections can be welded or connected using push fit fittings
Power-Pipe will increase effective hot water capacity thereby reducing the risk of running out of hot water
Quality is never compromised, the coils of every Power-Pipe unit consist of 100 percent Type L copper
Power-Pipe also provides significant cost-effective reductions in greenhouse gases as a result of the reduced primary energy demand
Power-Pipe is the most proven and most used Waste Water Heat Recovery technology with over 50,000 installed globally to date
Commercial and industrial application
As well as residential properties, WWHR can significantly reduce hot water costs in commercial and industrial properties.
For instance, in gyms, spas, leisure centres, hotels, university halls of residence, laundries or food and drink production, water heating can be one of the highest users of energy. Installing one of these systems reduces the demand for hot water, resulting in lower overheads.
Due to the sheer volumes of hot water that industrial processes or commercial premises can use, a Power-Pipe can pay for itself within a year – and we have case studies to prove it.
However, typically return on investment in these properties is normally around 25 percent, although this will vary from building to building.
Main benefits of Power-Pipe for commercial application
Industrial and commercial systems run for a large portion of the day, so the energy savings with Power-Pipe can be substantial
As the Power-Pipe is modular, industrial and commercial systems have no limit on the size of the application
The Power-Pipe has multiple design features which ensures no chance of cross-contamination, so it is safe for potable water application
The simple yet effective Power-Pipe design requires no maintenance after installation and no clogging, even with thick, dirty, chunky, fibrous and more difficult fluids passing through its system
Systems have no moving parts and are designed with easily accessible clean-outs should owners want to occasionally inspect them
Power-Pipes can be coated for hotile application environments
The payback on industrial systems typically range from four to 16 months
The Power-Pipe is manufactured with type L copper and there are no internal welds. Should a hole in either side occur, a leak would appear because it is a vented heat exchanger and the freshwater side is pressurised and the drain-water side is not
Versatile due to the Power-Pipe having multiple lengths and diameter options available
We have technical experts on hand who can offer guidance with larger projects or when multiple Power-Pipes are needed to be installed.
Please contact us for more information
Case Studies