WWHR In New Build Housing
WWHR is an extremely cost-effective way of improving a building's energy efficiency rating and boosting the SAP score, normally by 4-20% - similar to Solar PV, but with prices starting at £350+VAT, it is a fraction of the cost. With rising energy prices, it also provides tangible savings with a good ROI for the homeowner.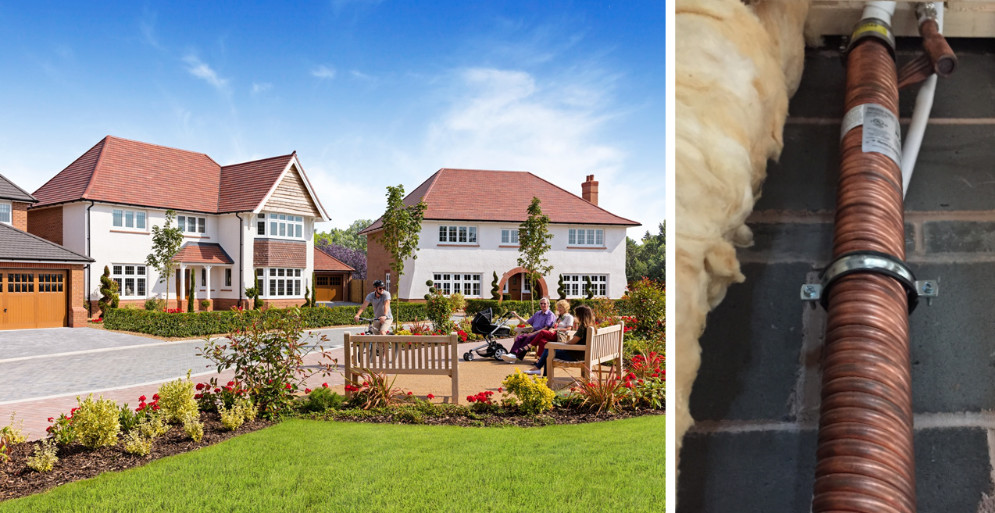 WWHR benefits for homeowners
Installing a Power-Pipe helps to cut hot water bills down, which saves the homeowner money and reduces their carbon footprint.
This is because it makes showering and other hot water processes more energy efficient as it recovers up to seventy percent of heat energy from waste water, which would have otherwise gone down the drain.
In a typical home, it can reduce annual energy bills by ten percent a year which is a cost saving of between £80 to £100 a year.
It also lowers carbon dioxide emissions in a home by between 300kg and 1000kg a year, depending on how often the occupants shower and what fuel they use to heat their water with.
Another benefit of having a Power-Pipe installed into a home is that it increases the capacity of its hot water system, as less hot water is used when the shower is running. This makes it less likely for the house to run out of hot water and helps reduce wear and tear on the water heater.
Unlike other energy saving technologies, with Power-Pipe, there is no maintenance or operational requirements for the home owner. There are no filters, switches, or motors to change and they won't need to remember to turn it on or off. Put simply, it is always working and saving energy whenever the shower is in use.
WWHR benefits for developers
WWHR helps developers to save money on their build costs because of its cost-effectivity compared to other technologies that influence a SAP score. It also comes out on top in the following categories:
SAP Cost-benefit
Capital expenditure
Versatility
Installation & commissioning
Maintenance
Operational requirements
Longevity
How does Power-Pipe compare against other WWHR manufacturers?
The most WWHR models listed within SAP
All Power-Pipe WWHR models have twin wall separation for safety, leak detection and to avoid cross contamination
The longest manufacturers guarantee – ten years, compared to two – however it is expected to last the lifetime of the property
The lowest pressure loss
The only WWHR with 22mm mains water connections
All models are WRAS approved
Highest WWHR SAP efficiency rating